Prompt and Professional Service, every time!
As a family business with over 15 years' experience in the industry, rest assured that WA Garage Doors are the answer to all your Perth garage door and roller shutter needs. Whether you require repairs and maintenance or installation and servicing for your large commercial or industrial garage doors, or even emergency repairs, we're the team to trust. As industry experts, we know garage doors and roller shutters inside & out and will strive to get the most effective solution for you. We also complete insurance work with free quotes and analysis and then a professional report if required, with recommendations. Contact us today to experience our prompt and professional service and great pricing.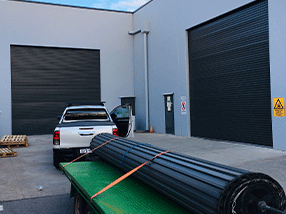 Door & MOTOR INSTALLATIONS
Professional and reliable garage door and motor installation is important for the safety of your home and the security of your workplace or industrial space. Don't leave this to chance. Ensure your garage doors and roller shutters are installed by an experienced professional. You can trust WA Garage Doors for seamless garage door installation, safety, security and smooth operation. We use only the most reputable brands that are high quality and locally made. Get in touch to find out more or request a free quote.
REPAIRS & MAINTENANCE
If your commercial or industrial garage door or roller shutter needs repairs, don't wait. The professional and experienced technicians at WA Garage Doors will repair the problem, fast and efficiently, and to the highest standard, for your safety and convenience. Repair services include track repair or replacement, cable replacement, door panel repair or replacement and more. We offer regular maintenance, ensuring your garage doors and roller shutters are always working efficiently and a 24/7 emergency service so your security is never compromised. Contact WA Garage Doors to book your repairs and maintenance today.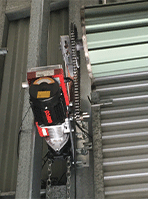 REGULAR SERVICING
Extend the life of your garage doors or roller shutters, reduce costs for future repairs and most importantly, keep you, and your employees safe with regular servicing. Regular servicing can save you a lot of money in the long term as $1 spent on time now can save you $5 a very short time later. Our highly experienced servicing team will ensure your garage doors and roller shutters are working safely, smoothly and securely. WA Garage Door services are recommended every 12 months and all work is guaranteed. Book your garage door or roller shutter service today.

COUNCILS
The safety and security of your Council is paramount and at WA Garage Doors we specialise in the servicing, maintenance and rehabilitation of commercial roller doors. We advocate and are proactive in promoting the regular and continual inspection and servicing of roller doors as a whole of life cost saving initiative within the asset management of government and private ownership organisations. Preserve your assets for the future.

COMMERCIAL BUSINESSES
Business owners need to keep their commercial or industrial space safe for their employees and customers and secure for their business success. Garage doors and roller shutters are an important part of this. We provide an end to end solution for your business with garage door installation, repairs, servicing, maintenance & 24/7 emergency callouts. Trust the safety, security and success of your business to the experts. Trust WA Garage Doors with all your commercial garage door and roller shutter needs.

MINE SITES
Protection and peace of mind is vital on a WA mine site. So is the right professional team for your industrial garage doors and roller doors. The work carried out by our team of expert technicians is of the highest quality and always complies with the Australian Occupational Health & Safety Standards. 24/7 emergency callouts are also available on your WA mine site so you can ensure the security of your site is never compromised.

REAL ESTATES
As a Real Estate Agent, you need a garage door and roller shutter specialist you can trust for all of your residential and commercial properties. Look no further than WA Garage Doors for all your garage door and roller shutter needs; a true expert in the Perth industry with over 15 years' experience in a range of different properties. Our reliability and efficiency means you never have to find another repairer again & our 24/7 emergency service means you can count on us any time of the day or night.
We have been trusted & proud to work with...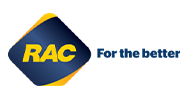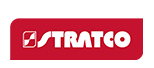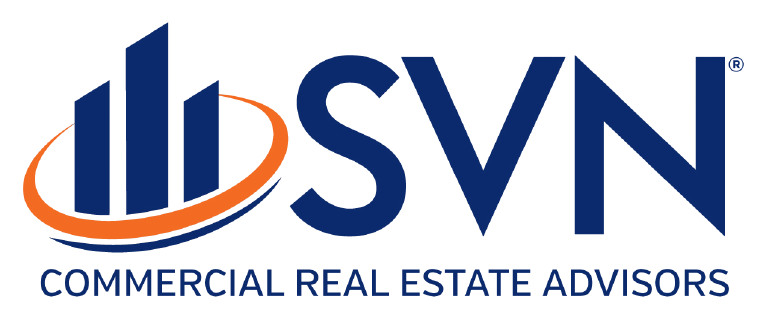 Why We Are Your Best Choice

we fix what you might think is unfixable
Have you been told your garage door simply can't be fixed? Then you haven't been to WA Garage Doors. With our passion, honesty, 'can-do attitude' and many years of experience, we fix the unfixable, saving you time and money in the process. Contact us to see if we can fix your 'unfixable' garage door.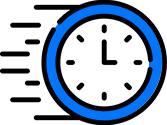 fast response time
We value your time, so our response time is fast and professional, just like our service. From your initial enquiry, through to quotation, installation or repairs, you can count on us for a fast response. You won't be left waiting and your garage door won't be left unfunctional for long. Get in touch to experience our fast response time for yourself.

professional & efficient team
Along with many years of experience, our team is friendly, professional and efficient, ensuring all your garage door needs are taken care of with ease. We support local and superior quality, so we only use local WA products and parts from local companies. These are just some of the many ways our team is highly professional and efficient.
Request a professional and efficient quote.

highly experienced
With over 15 years' experience in industrial, commercial and residential installation, repairs and servicing, we are the WA Garage Door experts you can trust. Our highly experienced, passionate and honest Managing Director Ago, works on or oversees every single job, so you can be assured you're in the very best hands. Contact us today.
Your WA Garage Door Specialist
We're a family business with over 15 years' experience in the garage door and roller shutter industry and the answer to all your Perth garage door and roller shutter needs. As WA industry experts, we offer prompt and professional service, great pricing, free quotes, high-quality work and 24/7 emergency service. We even fix the unfixable and are proud of it! We support local and superior quality, so we only use local WA products and parts from local companies. Whether you're living in a residential home in the suburbs, working on a mine site in the Pilbara, an industrial site outside of Perth or a commercial office in the CBD, we're the experts to call for all your WA Garage Door needs. Ago, Michelle and the rest of the WA Garage Doors team are here to help you, promptly and professionally – you can count on it. Contact us to request a free quote today.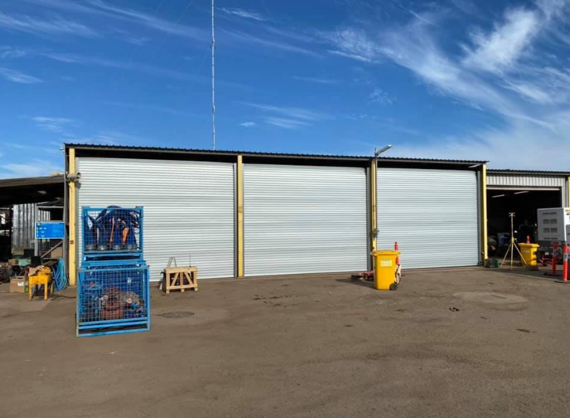 Proudly using high quality, Australian made openers, doors & parts...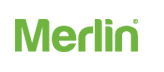 Garage Door Transformations
I've have used WA Garage doors for a number of repairs and new projects and found them to be fast, efficient and easy to deal with. Ago has extensive knowledge of the operation and maintenance of commercial doors and I would highly recommend them.
- Peter Rimpas
General Manager WA, Asphaltech
WA Garage Doors has looked after roller doors at many properties I have managed. Ago is extremely reliable in his work and attends on time as arranged. The work is completed to the high standard expected on each occasion. Very communicative to discuss works and ensure the proper works are done.
- Clive Cass
Senior Commercial Property Manager, SVN
I am happy to say that WA Garage Doors have been providing their services for us at a number of our commercial sites for many years. We are happy with what the team do for us.
- Steven Hasluck
Property Manager, DB Commercial & Industrial